TIENDA DE LA ESQUINA
A new experience
We are proud to present the first Shenty Corner Shop created in collaboration with Pf Style. A unique place of its kind, where hairdresser and clothing meet, linked by a deep connection with environmental sustainability , to offer you an unprecedented shopping experience.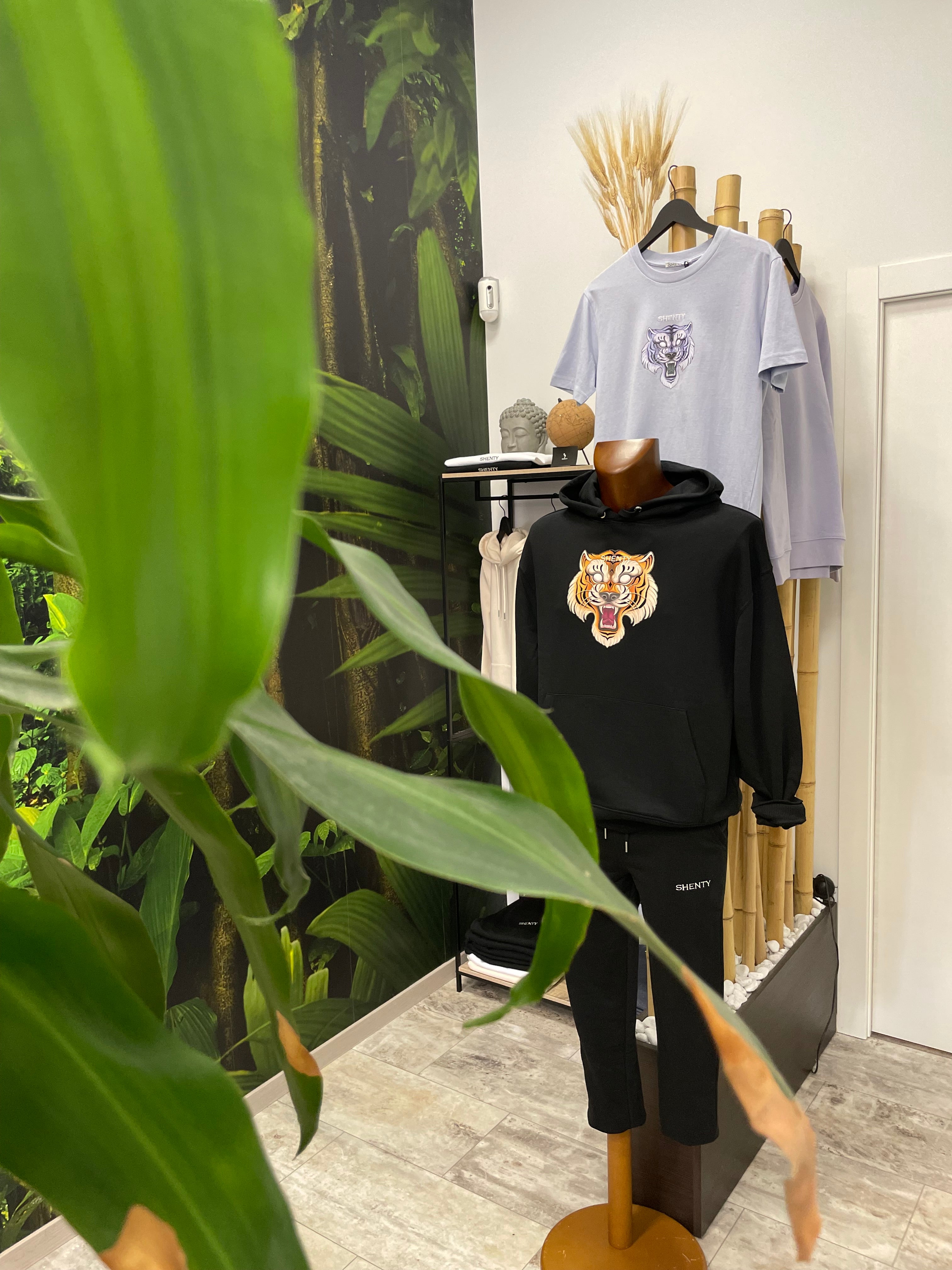 The advantages
The exhibition corner brings with it countless advantages. From the possibility of trying on the garments , thus finding your ideal size , to the function of "collection point" for your online orders.
By selecting "Pick up in store" at checkout, you will have 15 days to pick up your package, free of charge, thus avoiding shipping costs.
But it does not end here because by placing an order directly in the store you will be entitled to a 10% discount , both on Shenty items and on the services offered by Pf Style.
The prices of the products are displayed through the QR Code behind the tags and all sales are made through the website , and are equivalent to an online purchase.
Shenty & PF Style
The collaboration stems from the strong need of both brands to study sustainable solutions inherent to their activities on a daily basis.
Pf Style in terms of environmental sustainability is not limited to using organic hair products , but pays particular attention to the consumption and waste generated by its profession, to try to reduce them to a minimum.
In order to access Pf Style services it is necessary to book an appointment. by phone number or thanks to the convenient application available for IOS and Android mobile devices:
Pf Style tel : 02 3952 2733
Mobile App Link:
click here for Apple IOS devices
Tienda de la esquina
Pf Style
Viale Cooperation 69
Cusano Milanino (MI)
Tuesday - Friday, 9.00 - 19.30
Saturday, 8.30 - 18.00
Sunday and Monday, closed